Nowadays, the "2023 Deli Vietnam Brand Ambassador Conference and Regional Partner Conference" was grandly held in Hanoi, the capital of Vietnam. At the press conference, Deli officially announced the talented young male singer Son Tung M-TP as the brand ambassador of Deli Vietnam. This is another important move for Deli in the overseas market after Deli Indonesia signed the legendary female star AGNEZ MO as the brand ambassador in late February. It marks that Deli is accelerating its global strategic layout and process in 2023, deepening the localization of the brand in overseas markets development, and building a global cultural and creative technology industry group.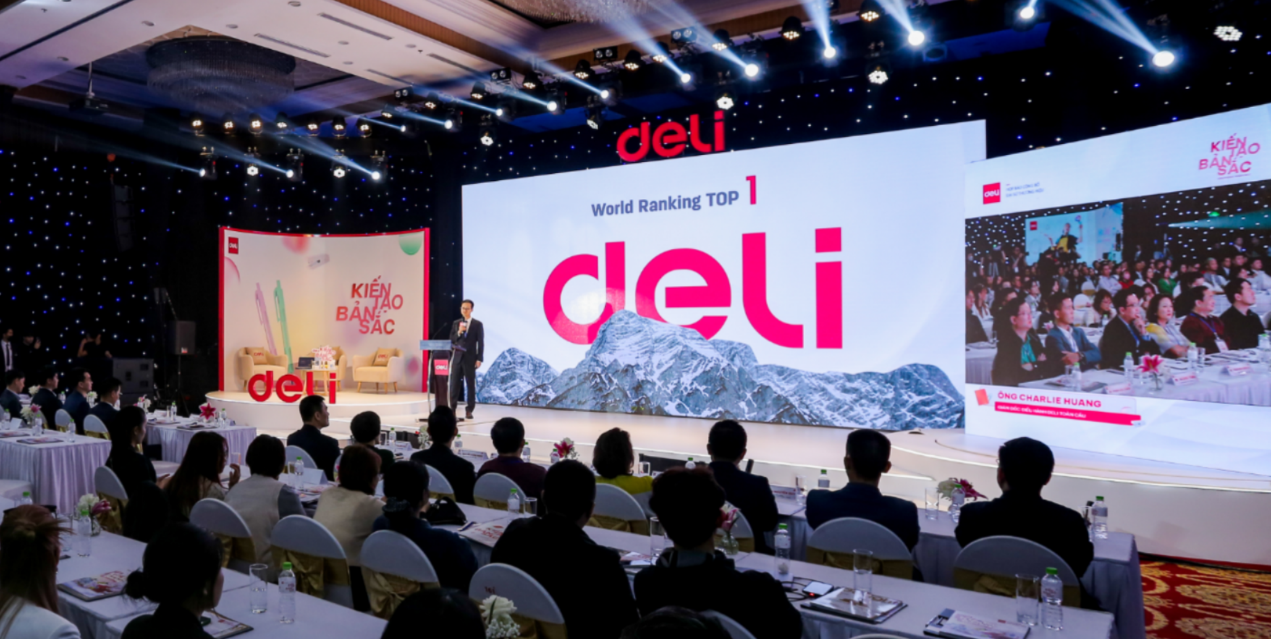 As the first company in the industry to systematically deploy overseas markets, Deli's internationalization journey starts in Southeast Asia. Since entering the Vietnamese market in 2005, Deli has become the top 2 brand in the Vietnamese stationery industry. To further shorten the communication with Vietnamese local consumers, establish a closer brand awareness and favorability, and become the best partner for Vietnamese consumers in work and life, Deli Vietnam signed a brand ambassador for the first time to inject new vitality into the brand and help the development of the brand in Vietnam.
Son Tung M-TP is a well-known young singer in Vietnam. His talent is deeply loved by young Vietnamese consumers. Vietnam has a total population of 97 million, Son Tung M-TP has 14 million Facebook fans and 10 million YouTube fans, making it the top performer in Vietnam's entertainment industry. His passionate and well-crafted high-quality works are well-known and have countless fans.
Deli chose Son Tung M-TP as the brand ambassador not only for his outstanding talent and influence, but also for his passion and motivation, continuous innovation and breakthrough, and his spirit and values of earnestly focusing on creating music works. This is consistent with Deli's pursuit and philosophy of constantly innovating, creating products with various styles, high quality, and suitable for the tastes of Vietnamese consumers.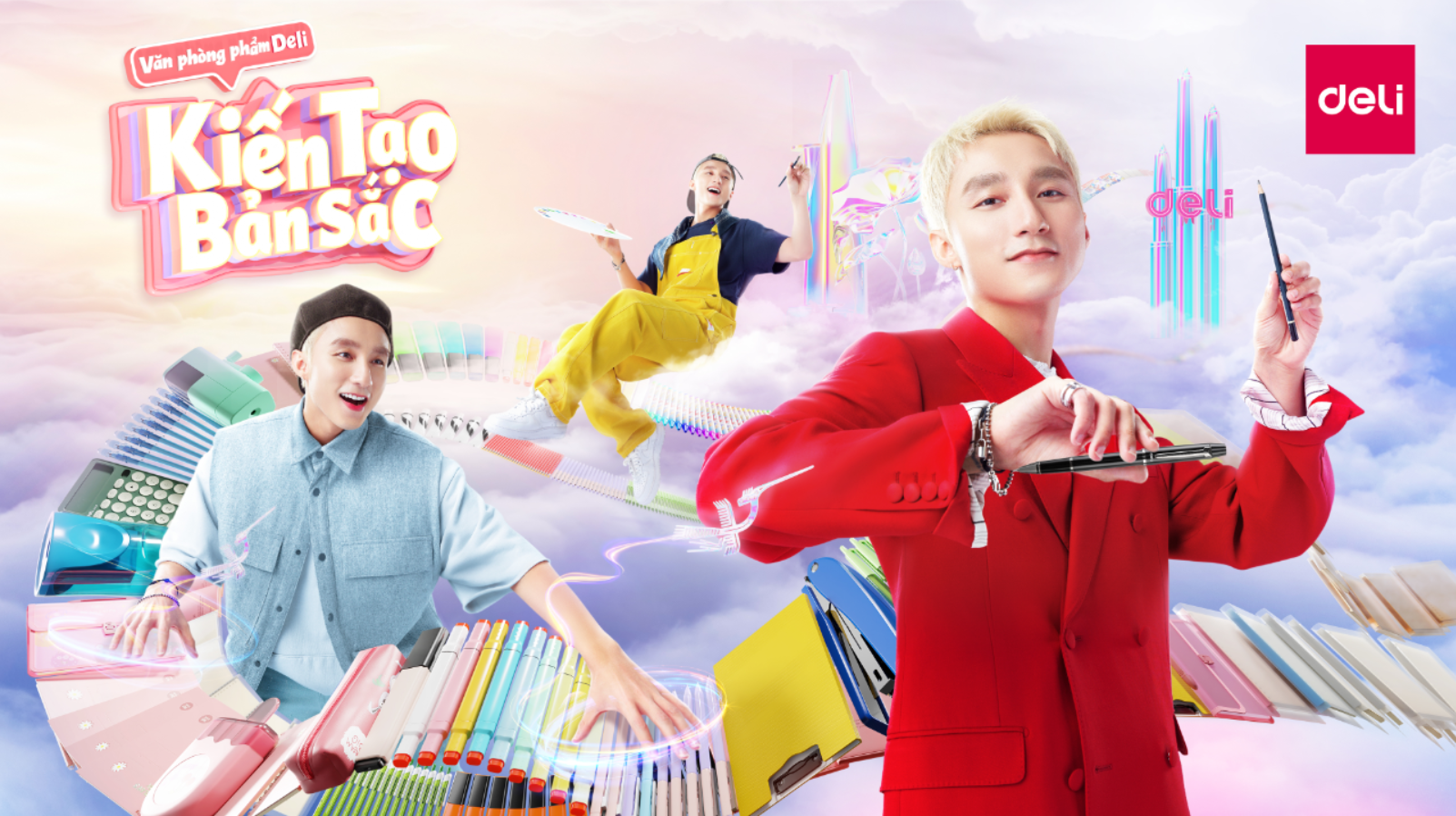 "Globalization" is an important strategy of Deli Group. Focusing on the five strategic measures of "building organizations, expanding industries, opening channels, building brands, and cultivating talents", Deli steadily promotes the process of enterprise globalization. As an industry-leading cultural and creative technology industry group, Deli currently has 11 regional marketing headquarters and 22 overseas branches around the world and has deployed cross-border e-commerce platforms such as Amazon, Shopee, and Lazada. Its products are sold to more than 130 countries around the world. The products sold have gradually expanded from stationery to tools, printers, and other categories. During the epidemic, Deli still maintained high-speed growth, ranking among the top in the industry globally.
As a key country for Deli's global development, Vietnam is a benchmark for Deli to promote globalization through localization. During the 18 years of development in Vietnam, Deli has established 15,000+ sales points across the country, covering more than 60 provinces and cities across the country. A strong local sales and marketing team enables Deli to better understand the needs of Vietnamese local consumers and provide better service. Secondly, Deli has 7 innovative R&D centers around the world, which can develop products with the best experience for Vietnamese and global consumers with technological innovation from an international perspective and aesthetic design that integrates Chinese and Western styles. Furthermore, with more than 40 years of lean manufacturing accumulation, Deli has established six manufacturing bases around the world, among which the Deli Vietnam Bac Ninh factory covers an area of 110,000 square meters which is the world's largest office and stationery manufacturing base. Its construction and production marked Deli's transformation from Chinese manufacturing to localized manufacturing. It is a representative of China's intelligent manufacturing going abroad.
With the signing of the brand ambassador, many star series products covering multiple scenarios such as students, office work, and painting will be sold online and offline. The brand TVC will be successively unveiled on platforms such as Vietnam TV, Ho Chi Minh City TV, Shopee, and TikTok, related print advertisements will also reach local consumers through social media platforms, sales terminals, etc., setting off rounds of brand enthusiasm. This is not only a brand rejuvenation, a marketing measure to win high brand exposure and attention, but also a breakthrough measure for Deli Vietnam to accelerate the development of brand localization. Deli expects to become the first comprehensive stationery brand in Vietnam in the next 2-3 years and take a more solid and powerful step towards a global cultural and creative technology industry group.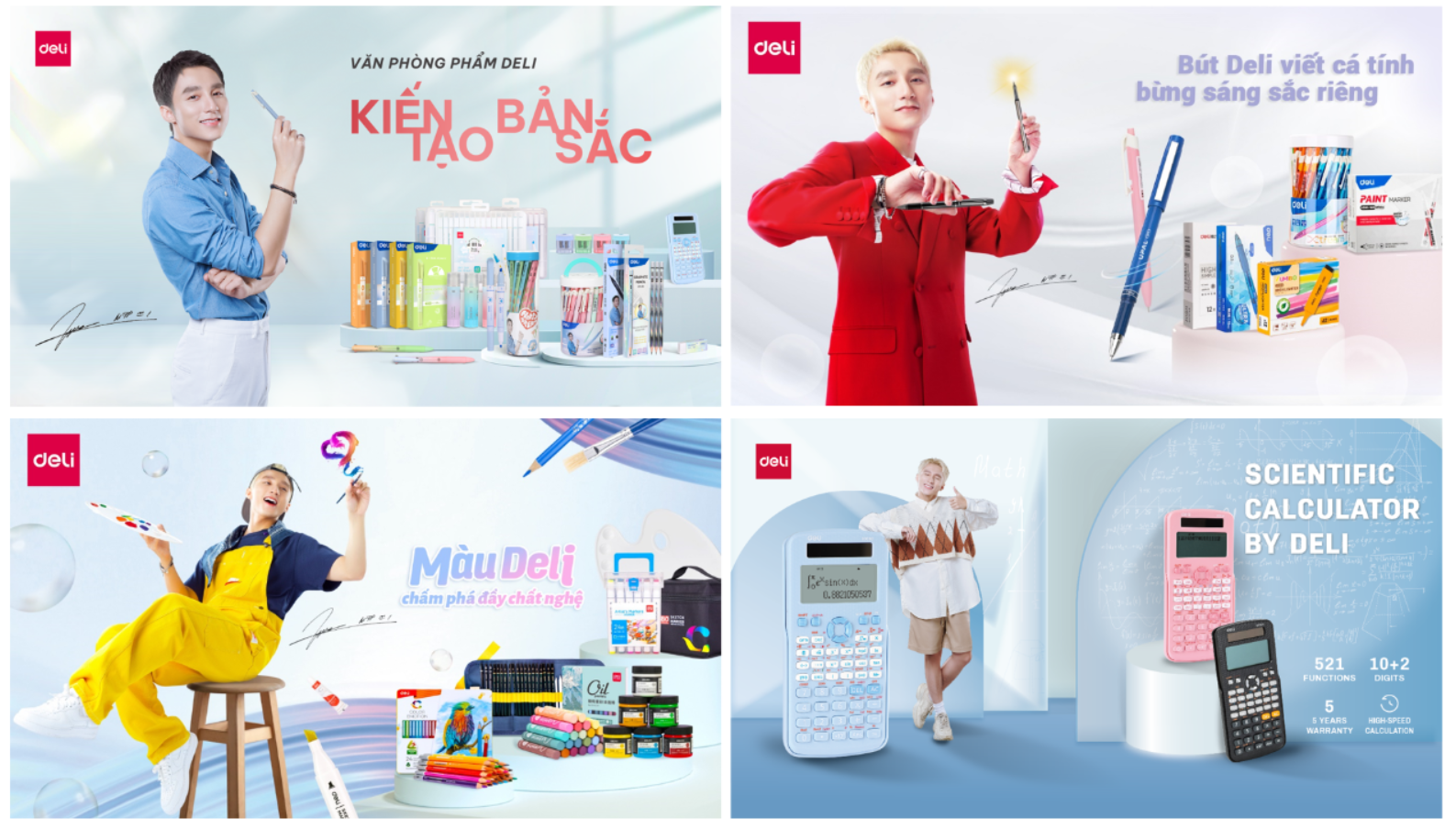 From the signing of the well-known star AGNEZ MO in the Indonesian market to the selection of the young singer Son Tung M-TP as the brand ambassador in the Vietnamese market, at the beginning of 2023, the Deli's breakthrough opened a new prelude to the accelerated development of brand globalization. "To develop products and services that meet the needs, exceeding the expectation of customers across the globe." is Deli's mission. With Deli's continuous promotion of localization of marketing and sales, product development, manufacturing, and brand marketing and shaping in the globalization strategy, Deli's mission has been better responded to and practiced, and Deli's globalization has also entered a new stage in the continuous localization development.