Deli, the leader in stationery industry around the world has successfully launched the 2023 World Partners Conference, titled "Pioneering the Best ", on 25th, Oct.

The conference aimed to share Deli's achievements in brand development, provide insights into future strategies, and boost customer confidence in business growth in a post-pandemic era. Over 300 global partners from 90 countries attended the event, which underscored Deli's significant influence and appeal on the global stage.
Deli Group President Mr. Lou stated, "In the future, Deli will strategically position itself in the international market with a broader perspective and higher aspirations. We will increase our investments in products, markets and personnel in an attempt to comprehensively enhance localization. Hand in hand with our partners, Deli has always been dedicated to transforming into a world-class brand."
Amanda Wong, the Vice President of Strategy &Product Development, expressed sincere gratitude to global partners and shared her deep insights on "globalization". "All our global operations must revolve around core principles: localization, investment, collaboration and innovation. We need to continue investing in talent, focus on product development, establish offline and online distribution networks, consistently engage in branding promotion."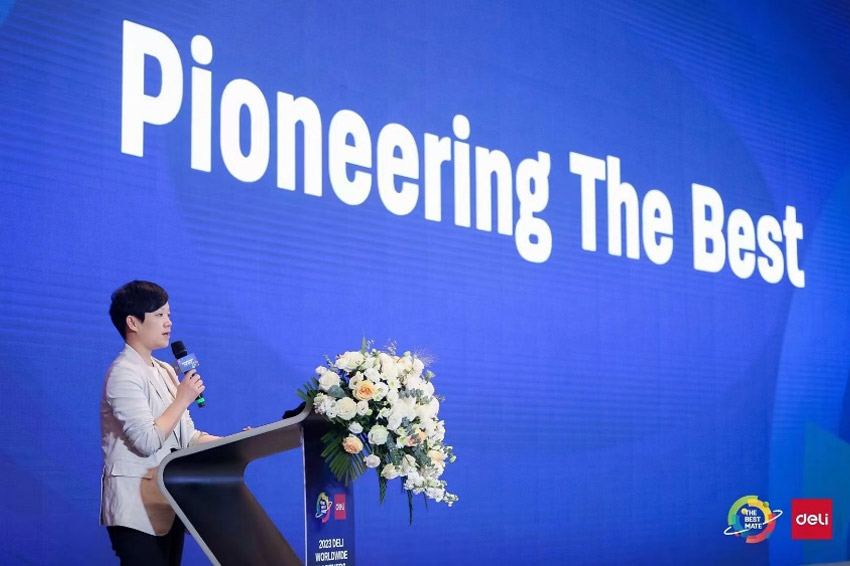 Charlie Huang, the Managing Director of Deli Brand International Division, provided us with visions into the driving forces behind Deli's globalization, presenting global clients with an incisive understanding of Deli's robust product power and brand power, enabling Deli to radiate a unique charm across different cultural systems and deeply root win-win partnership in the hearts of the partners.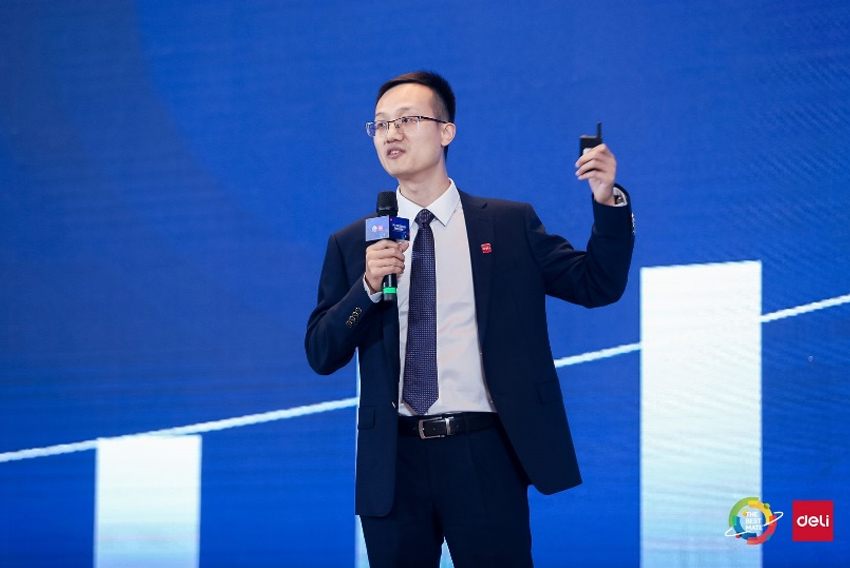 Nicky Zha, the Product Manager of Deli Brand International Division, shared the direction and initiatives for new products and Deli's product development in 2023. With the goal of "Creating Excellent Products, Serving Users, and Pioneering the Future," he outlined precise strategies and long-term plans for Deli's entire product lines.
Over the past 42 years, Deli has extended its industrial footprints based on two major scenarios: work and education. The scope has expanded from stationery to various areas including office equipment, digital printing, educational products for kids, fine tools, smart office solutions, office furniture, art supplies, and more. Deli has established a leading position in various niche sectors within these industries.
In the event, over 2,000 popular products were displayed, providing global partners with a comprehensive view of Deli's internationally acclaimed products, known for their functional innovations and reliable quality. Notably, new products in the collaboration of several well-known IPs like SpongeBob SquarePants, One Piece also received unanimous praise from the partner. With focusing on the key categories, Deli will continue to expand the product power influence by enhancing product innovation and professionalism.
The sustained globalization of Deli relies heavily on the trust and unwavering support of its distributor partners. During this conference, outstanding distributor partners were honored with five prestigious awards (The Best Branding Partner, The Best Category Development Partner, The Best Channel Development Partner, "Growing with Deli" and The Best Partner).
These awards were presented in gratitude and recognition of the long-term dedication and hard work of the distributors.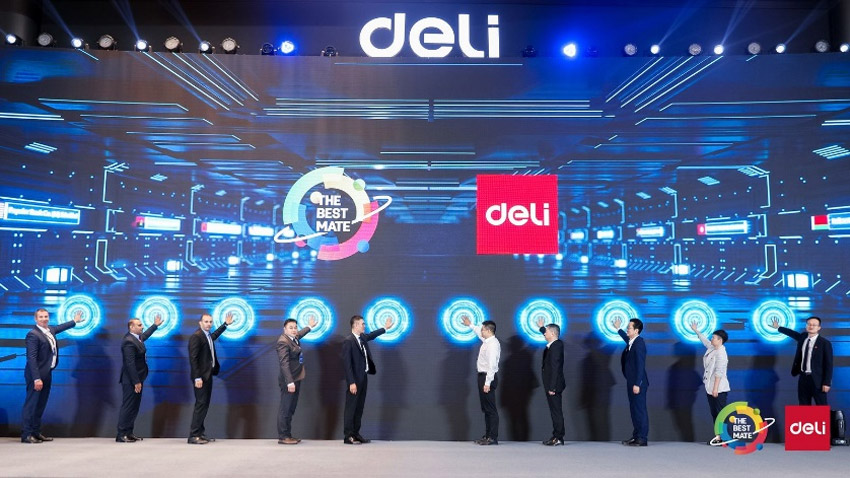 As a one-stop solution provider in the vanguard of multiple work and study scenarios, Deli continually innovates its products and localizes its operations to deliver enhanced product experiences to consumers worldwide, which has significantly contributed to Deli's globalization. Throughout this journey, the close cooperation and partnership with Deli's global distributor network have always been indispensable, as we work hand in hand to achieve common goal.