As a professional China custom school bags factory, Deli provides students with a variety of choices. Deli backpacks and tote bags are both popular choices for students to pick with its great design and quality. Backpacks and totes have different features and uses, but which one is best?
Introduction to the features and use of backpack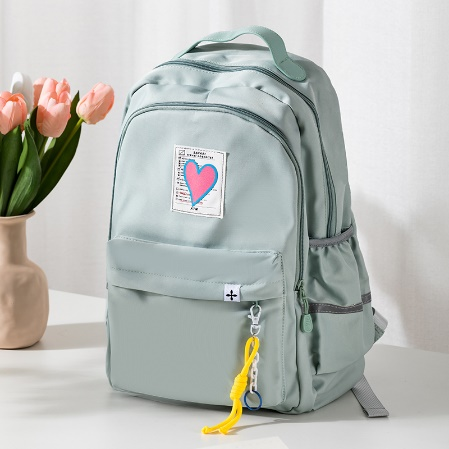 The backpack is normally with water bottle pocket, padded shoulder straps, a sternum strap, reflective tapes, a padded laptop sleeve, organizer pockets, and a personal monogram. Backpacks with foam padding straps keep you feeling good. The sternum strap is made from a small strip of fabric, it runs across your chest. Clip it together and it will relieve pressure and disperses weight, providing you with instant relief. The silvery reflective strips on a lands' end backpack make you easier to spot, which is extra important on short winter days when the sun sets early. And the personal monogram helps students to stand out from the crowd by adding a monogram or design to the pack.
Introduction to the features and use of student tote bag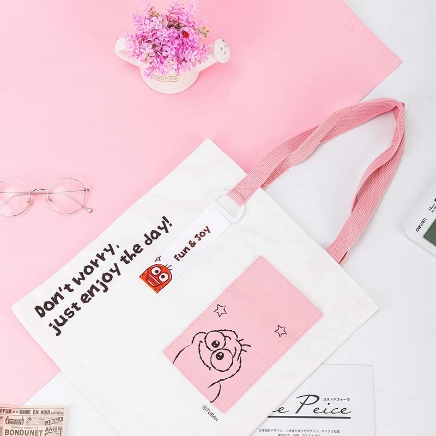 The tote bag is one style to consider if you want a durable, lightweight bag with a spacious interior compartment. Tote bags come in two basic styles — open-top and zippered. Zippered totes keep your belongings from falling out and provide more discretion, but open-top totes allow quicker, easier access to your items. An open-top tote is a good choice if you're headed to a lecture where quiet is appreciated, as you can reach in your bag without having to unzip it. Tote bags come in just as many styles as backpacks and cotton canvas is often used for tote bags because it's stylish and durable. It's easy to pack a tote bag for school, whether a student or a teacher.
Factors to Consider When Choosing Between a Backpack and Tote Bag
Whether to choose a tote or backpack ultimately comes down to personal preference. However, there are some essential factors to consider when choosing which one to invest in. They are comfortability, safety, accessibility, environmental friendliness and style.
1. Comfortability: Tote bags are often worn on one shoulder, you might find this causes strain on your shoulder and back. A backpack is designed to cause less strain on your shoulder and back because the weight becomes balanced. A tote has no back sweat. Backpacks can feel like another thick layer of clothing in the heat but, with a tote, you can enjoy a pleasant (and much cooler) stroll.
2. Safety: Students usually carry valuable items in their bags. Those items often include laptops, tablets, and other devices. The safety of such devices is paramount. Because a backpack is always on your back and you do not see what happens behind you, it may be difficult to identify when someone attempts to steal from your backpack. Tote bags are usually on your side, making it difficult for someone to steal from you. You can see everything happening around the bag, and in many cases, you have your hand around the tote bag.
3. Accessibility: Although backpacks offer handy side, front and back pockets to access your more important items fast, a tote offers you access to all your items at once. Grab your purse, water bottle, keys, book and so on without needing to stop your strut. It's the best choice if you're often on-the-go
4. Environmental Friendliness: Tote bags made from recycled and/or biodegradable materials are reusable, washable, able to be repurposed and — after you've exhausted their uses — recycled again. This makes them more sustainable than most backpacks, and therefore better for the environment. In our current state, switching to reusable alternatives is the best thing to do
5. Style: Totes are "in" right now and their versatile designs and colors allow you to express yourself better than a backpack can.
Conclusion
Backpacks and Totes have their pros and cons, it's better to choose the right one according to the different scenarios. Pick the backpack if you want to be safer and more comfortable when walking. And if you want to be easier to access your things with sustainable awareness and stylish preference, then choose the tote bags. When in doubt, go for both if you can. Although totes are the more versatile option, having both in your repertoire can make that daily choice simpler!