Brand Advantages
In the industry of files binding & organization device, Deli is one of the largest manufacturers in the world.As a fast growing global brand, Deli has become one of main suppliers of mega supermarket private brands and online platforms.
Manufacturing Overview
Deli stapler & punch factory was founded in 1997, which has a history of more than 20 years.At present, the factory covers an area of 80,000 square meters, equipped with more than 700 dedicated staff. In addition, it's worthwhile to point out that the daily output capacity of staplers is around 220,000.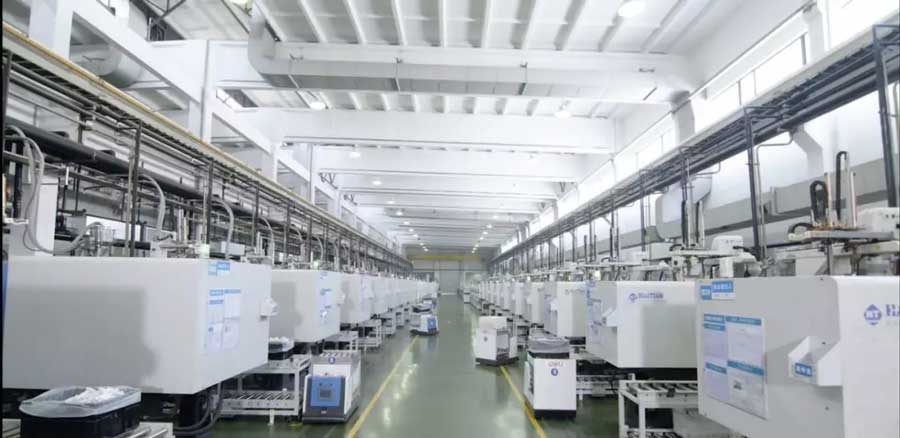 Product Sales Status
Deli stapler & punch are very popular around the world, justified by the fact that 5 staplers are sold every 2 seconds.
Now, Deli Brand Stapler & Punch are sold to 6 continents, more than 100 countries through multiple channels, with 30% annual sales growth in average since 2000.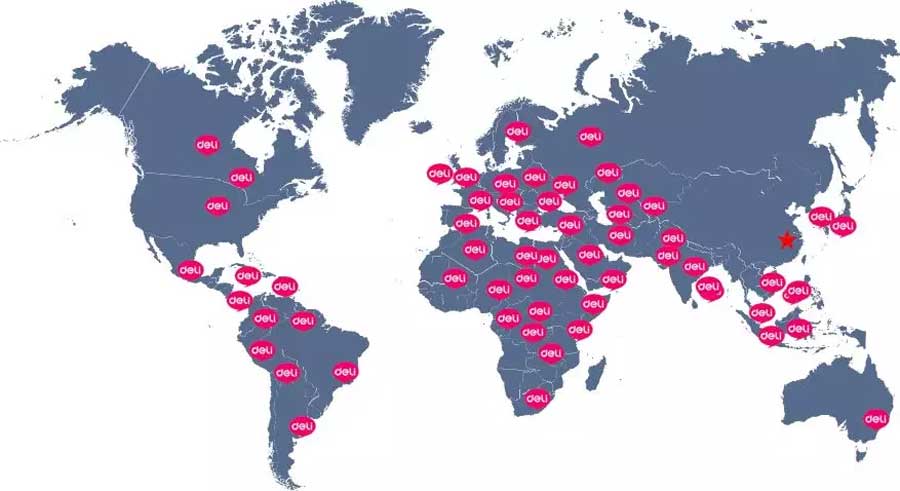 What advantages dose Deli have?
●Huge Manufacturing Power
Deli invests lots of capital in establishing high-automation factory, and now this factory is the only one plant achieving high automation in stapler and punch line.It's undeniable that automation brings Deli high values.Currently, 80 million pcs staplers and punches are produced from more than 300 devices annually, and 35% production is done by robotic devices.The values are not only reflected in efficient large-scale output, but also reflected in higher cost effective since automation leads to less labor demand so that the unit cost decreases.
●High Quality of Product
From the aspect of product craft, Deli uses stronger surface plating to ensure products' higher anti-rusty ability and longer lifespan. Additionally, innovative designs will be applied in staplers and punches, such as "effortless mechanism design".
Besides, good function quality controls are enacted during the production process, including precise parts production and tolerance control, to guarantee perfect production quality.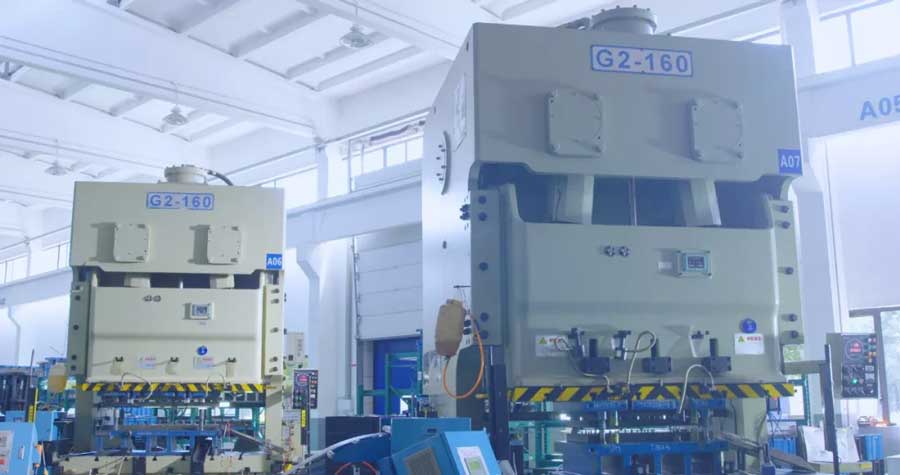 For example, Deli has strict less than 2% defect control rate and also conduct drop and anti-rusty test for each product.
Compared to other brands, Deli is at least twice more durable than others. There is a fact that Deli stapler can be used at least 20,000 times, and punch 10,000 times.
●Innovation
Deli has four global innovation and design studios around the world. Deli usually launches at least 20 new products to worldwide markets twice a year based on different local needs to lead and drive market sales.

Deli's research and development focus on improving the user experience of products.
One of the most influential innovation is "effortless mechanism", which enables people to use just one finger to staple 25 sheets by reducing maximized 70% using power compare to traditional stapler and punch.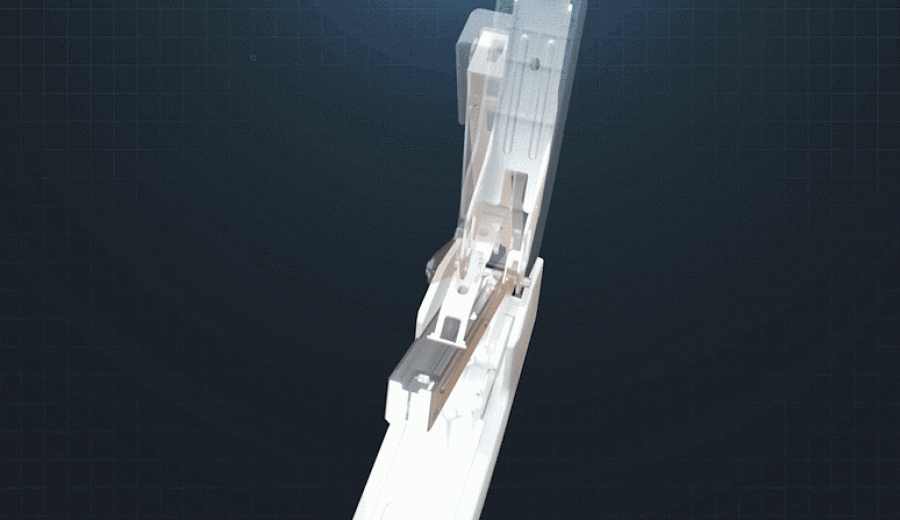 Product Profile
We have one product range and five secondary categories in the Stapler & Punch category.The product range named "Exceed", this line includes staplers with modern and simplicity design in "No.10 Stapler", "24/6(No.3) Stapler" and "HD Stapler" and effortless mechanism is applied in many items.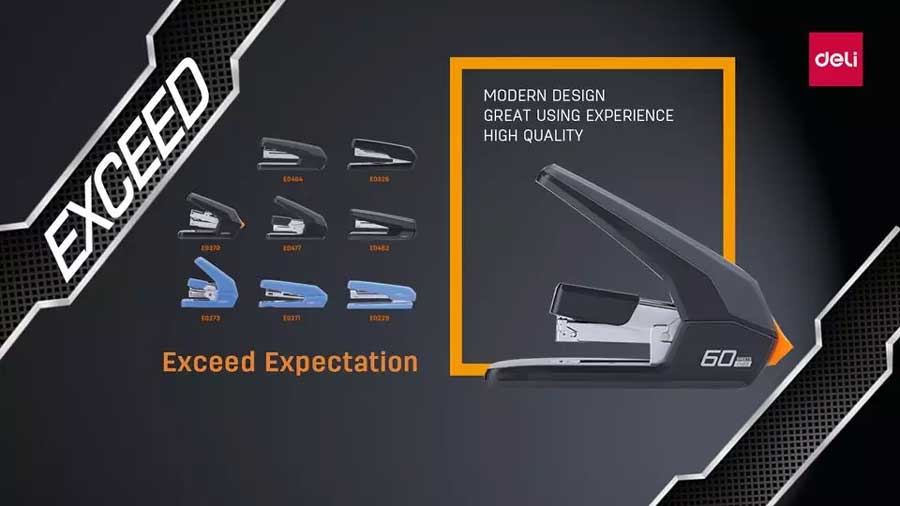 The five sub-categories of stapler & punch are No.10 Stapler, 24/6(No.3) Stapler, Specialty, Accessories and Punch.
Besides, Deli has clear positioning of each product with strong competition to meet various market needs.
All products in this categories are classified in 4 levels that are "Start/Essential", "Pro", "Expert" and "Vivid/School":
■ Start/Essential Level: competitive cost, good quality
■ Pro Level: better quality, comfort to use, styled look
■ Expert Level: top innovation, best quality, premium look
■ Vivid/School Level: personal, appealing and colorful design