Back to school is the best time when school supplies go on sale. Deli pays great attention to BTS season and makes adequate preparations for it every year. Compared with previous years, Deli devotes more efforts to supporting global partners and proposing integrated BTS promotion solutions in this year.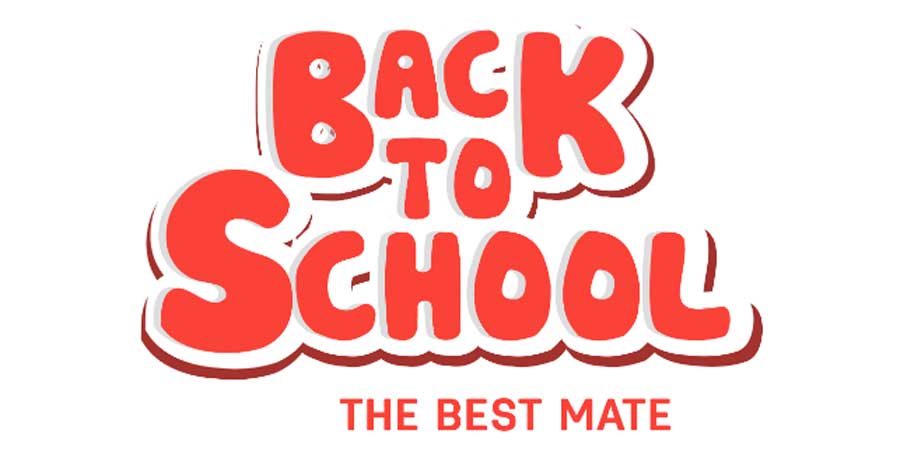 What has been done in modern trade?
In modern trade, rich and competitive products are displayed to ensure more choices for customers. What's more, Deli brand area, decorated by BTS-themed items, looks enough lively and attractive to stand out from surroundings. In this way, a consistent brand image is conveyed to customers.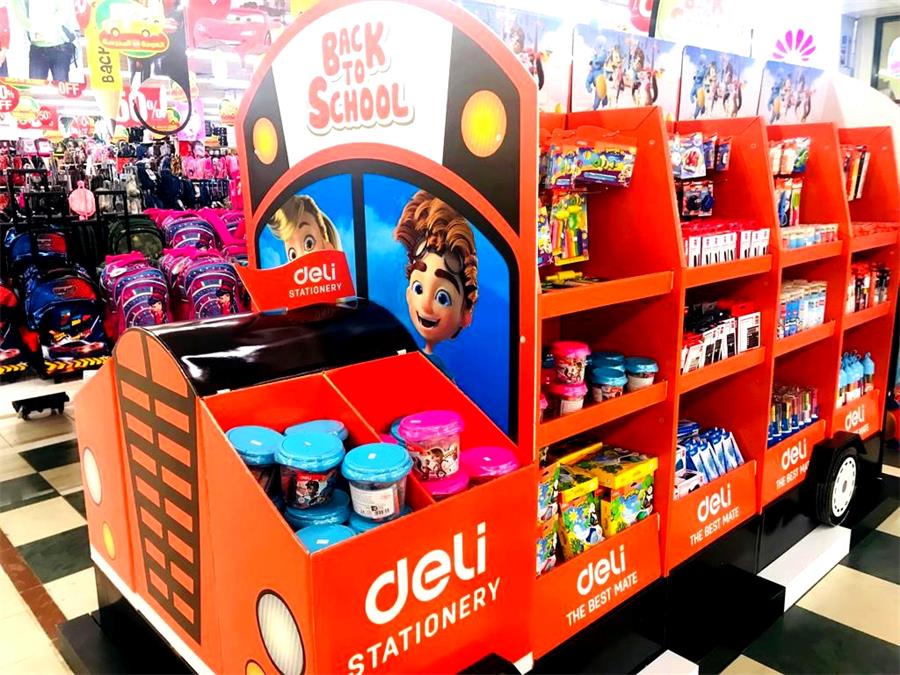 What has been done in traditional channel?
Taking the varied demands of every shop into consideration, Deli provides customized solutions for them. In addition to the common display, some well-designed items, like BTS-themed gongola, poster and shop-in-shop are also arranged to create the BTS atmosphere. A synergy between Deli and retailers and wholesalers makes a win-win.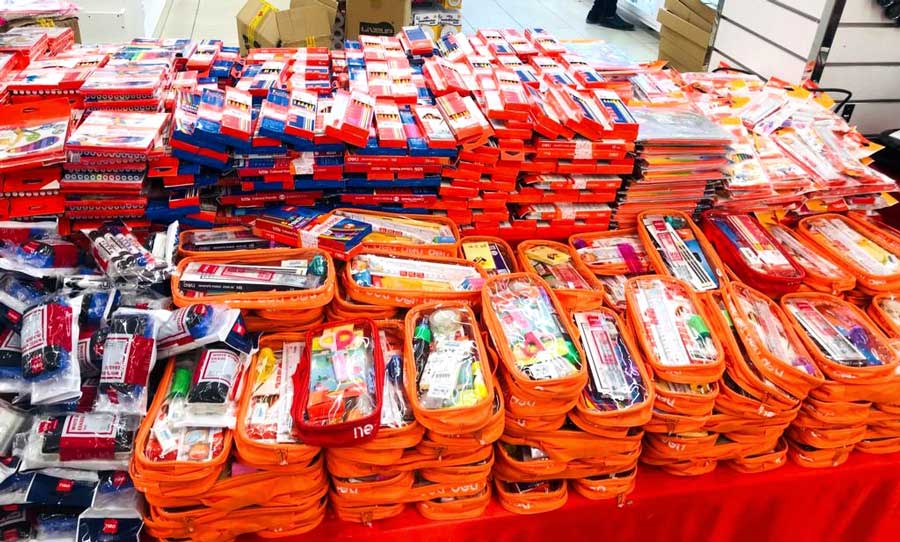 What kinds of B2B activities have been done?
Attended by thousands of partners, BTS promotion events in Vietnam & Dubai convey Deli's strategy and blueprint. Besides it, Deli also actively participates in BTS exhibition in Singapore to find more partners. These B2B activities showed products, marketing and sales powers of Deli, making partners be more confident in winning the BTS season together with Deli.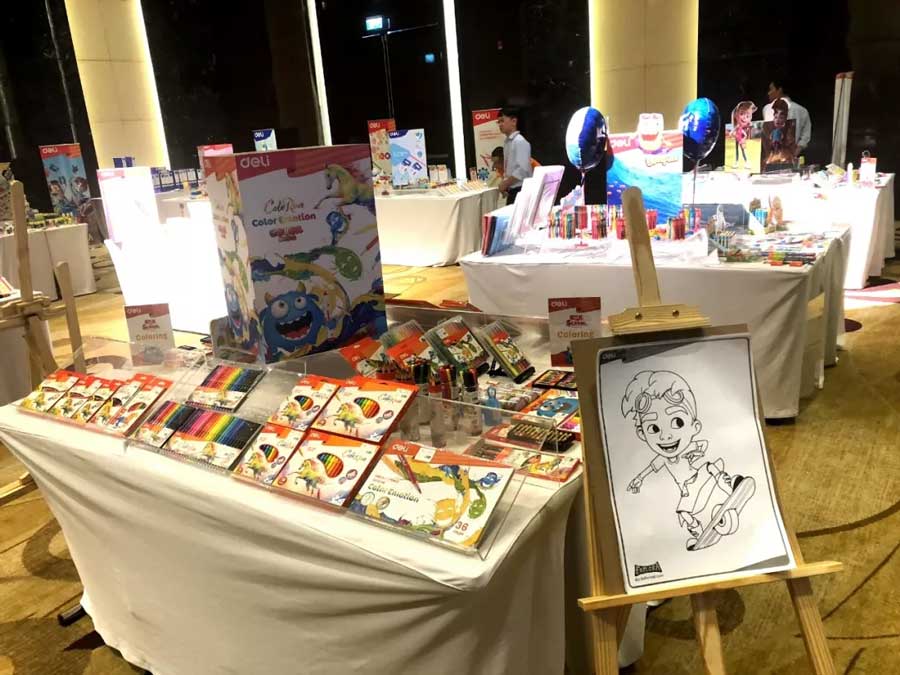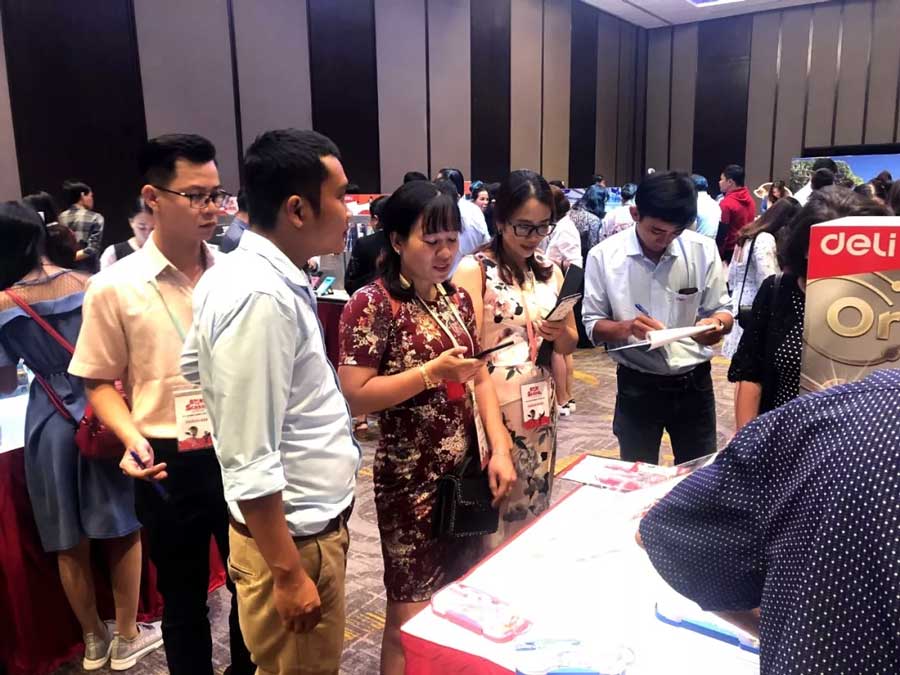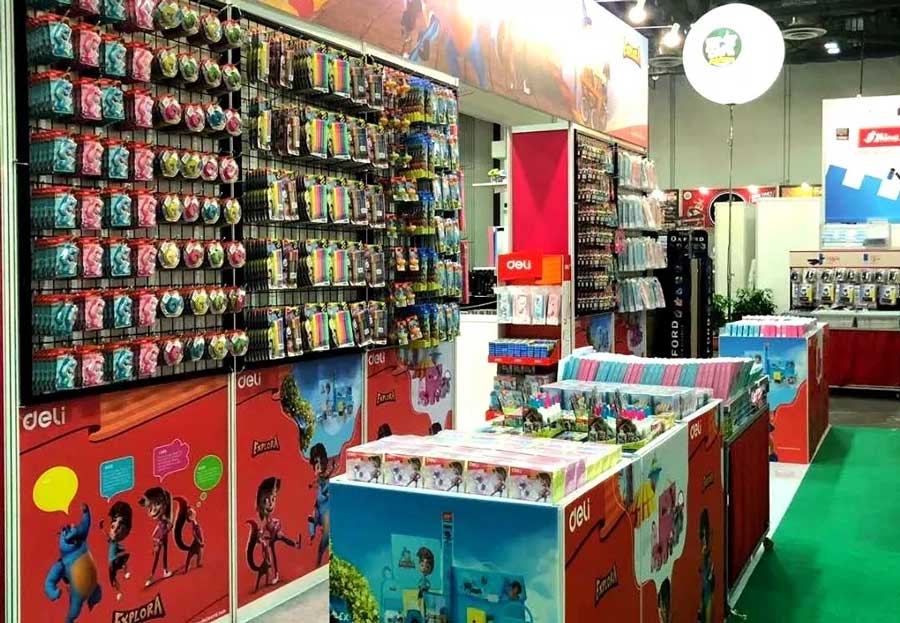 What kinds of B2C activities have been done?
Besides for business activities, Deli also organized many activities for customers, such as drawing and exam competition in Indonesia, scratch card activity and online #follow and win# activity in UAE. These B2C activities let customers experience Deli products directly and closely, shortening the distance between Deli and customers