The big day has finally arrived. On 8th September, the Deli Group – top global stationery brand announced the opening of its first overseas flagship store in Myanmar.
The newly opened flagship store is located at Room N0.222 and 224, Anawrahta Road, 11 ward, Pabedan Township, Yangon, nearby Tgz & 31st wholesale markets, top 2 wholesale markets in Myanmar.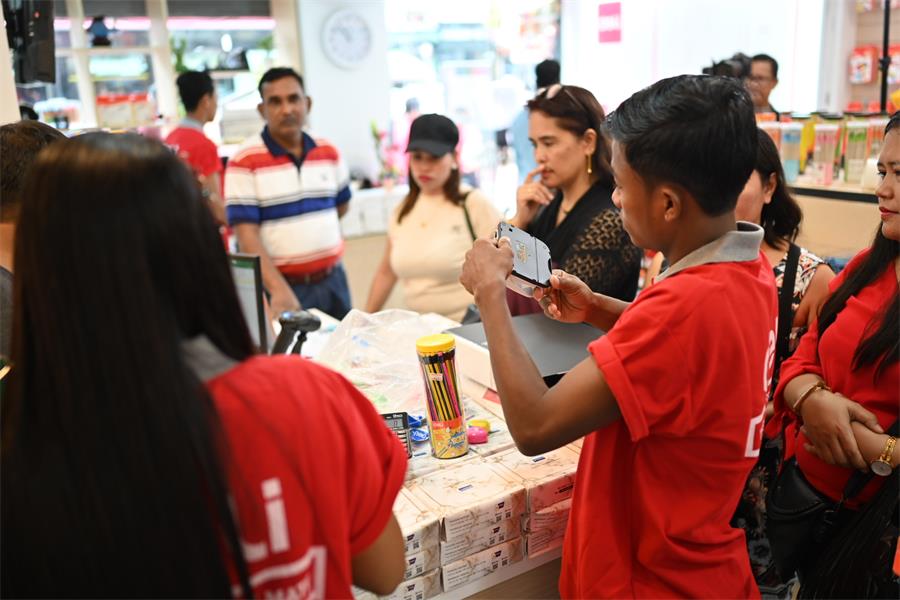 The store, over 300 square meters, spanning 2 floors, providing a large selection of the latest Deli ranges and products. The new flagship store offers a unique brand experience. It's a special space where customers can not only discover the diversity of Deli products but also learn more about the vision and value of Deli brand.
The Myanmar store includes surprising design elements. Signage on the top that clearly marks each category, as well as enhanced product descriptions that make it easier for customers to locate the products they want.
A center aisle that brings new and best-seller items immediately in view for customer. A special rest area on the 2nd floor provides space for visitors to experience Deli products and discuss cooperation.
"We are extremely excited about the opening" commented Mr. Wang, the CEO of Deli distributor in Myanmar. "The Myanmar flagship store will give our customers the best shopping experience while further enhancing our brand image."
To know how did we make this store happen?
▼click video below