Soft cover notebooks are a very common product in our daily life. It can be seen whether it is learning or office situation. We usually use soft cover notebooks to record some conventional events or notes. To a certain extent, we have not fully exerted their use. Below we will share 5 fun methods to make you better use the notebook so that the blank paper will not be wasted. As one of the professional notebooks suppliers in the world, deli will share this with you.
Record Your Dreams
Dreaming is very common for most of us. You will dream of all kinds of dreams, whether they are happy or sad. But there is a very similar thing that you will often easily forget your dream last night when you wake up in the morning.
Therefore, here is advice you can turn your soft cover notebook into your dream recorder. Every morning, when you get up and think of what dreams you have done, you can record them. Over time, you will find that it seems that your memory of dreams has improved, and then your entire memory is improved, which will benefit your own life.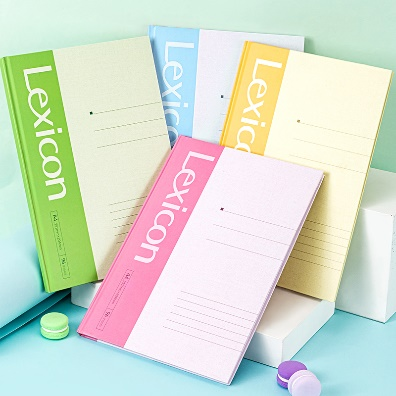 Practice Handwriting
As a proverb goes, "Handwriting can determine a man and his personality". Good-looking handwriting can often leave a very good impression, and a soft cover notebook is a place that is very suitable for practicing handwriting. You can always use the same soft cover notebook so that with the push of time, you can see the changes in your own handwriting, which will be very fulfilling.
Make It As A To Do List
Every day we have a lot of things to deal with, and it is necessary to make a daily planning table. Notebooks can play this role well. You can write today's plan at the beginning of the day. It can be a very important thing, or it can be very detailed and easy to forget. Over time, when you can complete the task on this list every day, you will find that your efficiency has been greatly improved.
Record All Your Inspiration
In daily life, we sometimes will think of some particularly interesting good ideas, but if we do not record them in time, these ideas are often inseparable. At this time, a soft cover notebook can give play to its benefits. You can record all the novel ideas at any time without obeying any rules. After that, you can think in-depth and explore whether these ideas can be implemented. Maybe you will find that you have made your own great achievements with such an idea in the future.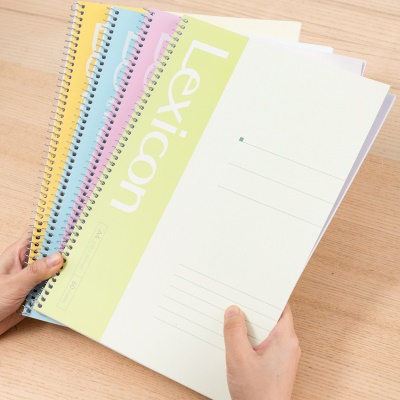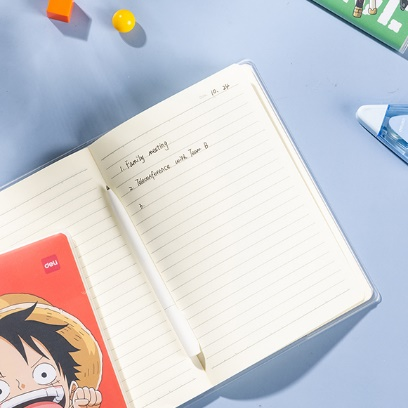 Healing Emotions
Throughout the ancient and modern, no one will live a smooth life. Anyone will have their own negative emotions to be released, so at this moment, soft cover notebooks will become a good object of the vent. When you encounter all the moments that make you unhappy or angry, you can write them out. When you write, you will express your emotions well. And when you look at this record after a while, maybe you will find that you used to be very naive, and you will feel very relaxed.
Conclusion
In general, a soft cover notebook can record many completely different contents and things. It can not only help to release your emotions but also record everything in daily life. As the number one office stationery brand in China, Deli has a very broad and rich product line. The soft cover notebooks we produce are novel in style and high in quality, which are very suitable for everyone to choose and buy.